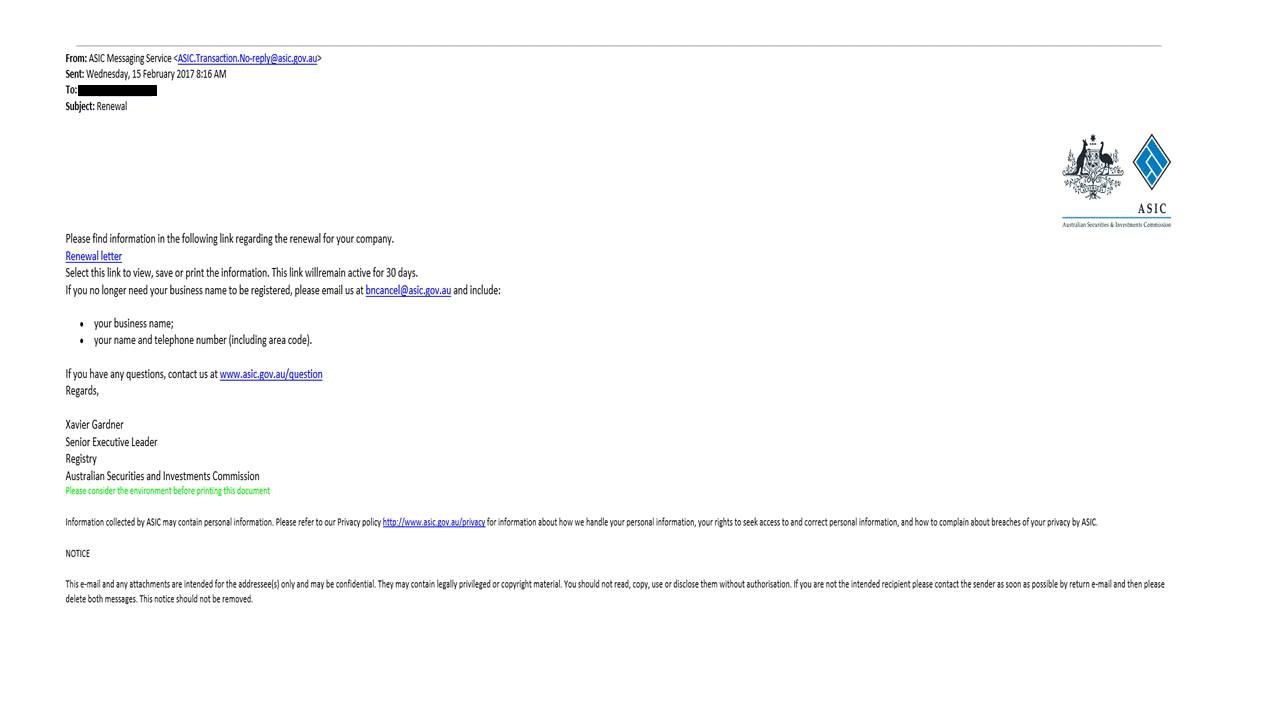 As your appointed tax agent, all official ATO contact about your tax affairs should be with our office.
There have been recent cases of fake ATO emails containing malware with the potential to infect your computer systems and lock access to your own data. Please do not open any emails allegedly from the ATO (or links or attachments in such emails). Contact us for assistance.
Any telephone callers purporting to be ATO officials or ATO debt collection agencies should also be referred to us. Under no circumstances should you give any personal or financial information over the phone. Nor should you transfer any funds as a result of such contact.
There have also been cases of fake ASIC emails. In some cases, these request you to click on a link to renew your company. While the emails look legitimate, they have been confirmed as a scam.
Whenever you are in doubt about email or telephone contact, please contact us immediately to confirm the authenticity.
DISCLAIMER: The information in this article is general in nature and is not a substitute for professional advice.  Accordingly, neither TJN Accountants nor any member or employee of TJN Accountants accepts any responsibility for any loss, however caused, as a result of reliance on this general information.  We recommend that our formal advice be sought before acting in any of the areas.  The article is issued as a helpful guide to clients and for their private information.  Therefore it should be regarded as confidential and not be made available to any person without our consent,
Jeanette has over 20 years experience as an accountant in public practice.  She is a Chartered Accountant, registered tax agent and accredited SMSF Association advisor.  When she is not helping business owners grow their empires, you will likely find her out running on the trails or lifting weights in her local CrossFit gym.  Book in to see Jeanette today.