Welcome to TJN Accountants,.  We have been operating since 2009.  There are two things that really set us apart from other accountants:
(1) Each member of our team currently operates their own small business or has previous entrepreneurial experience.  This firsthand perspective allows us to truly empathise with the concerns and challenges faced by small business owners, enabling us to provide targeted and practical advice.
(2) Our exceptional training credentials also differentiate us from other firms.  Both of our principals hold a Masters Degree in Taxation and possess public practice certificates from institutions such as CAANZ and CPA Australia.  Our extensive educational background, combined with our past work experience and expertise in supporting small business owners, empowers us to take your business to new heights.  Beyond data entry, we provide insights and recommendations for your business using our strong technical expertise.
We are currently looking to fill the following positions:
Jeanette Lingard - Principal
Meet Jeanette Lingard, born and bred on the Gold Coast, she takes great pride in her community.   With over 20 years of experience in public accounting practice, including positions at PwC and KPMG, Jeanette founded TJN Accountants in 2009.
Jeanette's impressive educational background showcases her commitment to excellence:
Bachelor of Laws(Hons)/Bachelor of Commerce degree from University of Queensland
Graduate Diploma in Legal Practice from University of Technology, Sydney
Graduate Diploma of Chartered Accounting from Institute of Chartered Accountants
Masters of Taxation from University of New South Wales
Diploma of Financial Planning from CPA Australia
RG146 Compliance Solution from CPA Australia
Accredited SMSF Association specialist.
As a qualified Chartered Accountant, Registered Tax Agent, Commissioner of Declarations and SMSF accredited advisor, Jeanette brings a wealth of expertise to her clients.
Jeanette's true passion lies in advisory services, assisting clients in navigating complex taxation, accounting and superannuation matters.  By working closely with her clients, she helps them foster growth and achieve their financial goals.  
Beyond her professional commitments, for the past 5 years Jeanette has volunteered as the Treasurer and coach for the A.B. Paterson College Netball Club.  Prior to that, she was the volunteer finance officer for the Gold Coast Rural Fire Brigade for 7 years, highlighting her dedication to community involvement.
While life outside the office is filled with the joys of parenting and staying active with CrossFit and long-distance running.
Jeanette is ready to provide you with a personalised telephone consultation.  Click here to book your session with Jeanette and unlock the expertise you need for financial and business success.
Troy Niebling - Principal
Introducing Troy Niebling, a true Gold Coast local with over three decades of residency in the area.  With 22 years of public practice experience, including a decade at KPMG on the Gold Coast, Troy became an invaluable addition to TJN Accountants in 2011.
Troy's educational achievements include:
Bachelor of Business (majoring in accounting) from Griffith University
Graduate Diploma of Accounting from CPA Australia
Masters of Taxation from University of New South Wales.
As a Certified Practicing Accountant (CPA), Troy brings a wealth of knowledge and expertise to his clients.  He has extensive experience assisting clients in meeting regulatory and compliance obligations while providing comprehensive advisory services to help them achieve their business goals.
Dedicated to making a difference in the community, Troy also serves as the volunteer treasurer of the Gold Coast Community Fund.
Outside of the office, Troy's passions take him on exciting journeys.  As a passionate sports fan, he proudly supports South Sydney Rabbitohs, having witnessed their grand final victory in 2014.  He is also an avid music aficionado and golf enthusiast.  Recently rekindling his love for vinyl records, Troy spends countless hours hunting for new additions to his collection.
Experience Troy's expertise firsthand by booking a telephone consultation with him.  Click here to schedule a session and unlock the insights you need for financial success.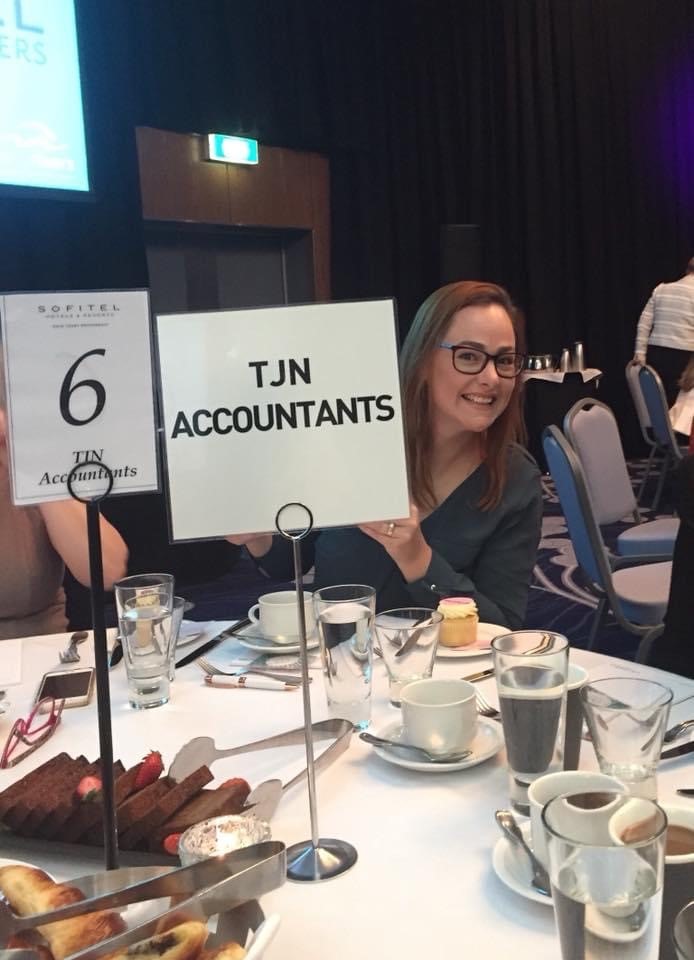 Melanie Faass - Senior Accountant
Introducing Mel, a skilled accountant originally from New Zealand's beautiful North Island.  In 2008, she ventured across the Tasman Sea and found her new home in Australia.  Mel kickstarted her career in KPMG in New Zealand, and has amassed over two decades of valuable experience in public practice.  During her career, Mel has spent over 8 years with KPMG and 2 years working with publicly listed entities, before joining TJN Accountants in 2018.
Mel's educational achievements include:
Bachelor of Business (majoring in accounting) from the University of Waikato
Graduate Diploma of Accounting from CPA Australia
Outside of work, Mel is a dedicated "volunteer" (read that as: "unpaid") financial controller for
#Beatniks Records
, an independent music store nestled in the heart of Broadbeach – a venture passionately run by her husband Jayden.
When she is not immersed in accounting and music, Mel enjoys the excitement of raising two young children and cherishing moments spent with friends.
Experience Mel's exceptional skills and service by clicking
here
to make an appointment.
Our clients are businesses seeking innovative and proactive solutions to their business issues.
We provide our clients with continuous taxation and accountancy support from business start-up through growth to business exit. We also provide compliance services to self-managed superannuation funds.
Our clients are our focus and we believe in building strong, long-term relationships with them.
As TJN Accountants is not burdened with the overheads of a larger accounting firm, we are able to offer a fee structure which is considerably more competitive.
We are happy to provide you with a quote and we're confident that we can reduce your current accounting fees, whilst providing you with an increased level of service. We can charge our fees on a time cost basis or, alternatively, we can offer a fixed fee which we will communicate to you upfront so that there are no surprises.
If you choose to engage our services on a fixed fee basis, we can also offer flexible payment options to allow you to better manage your cash flow.